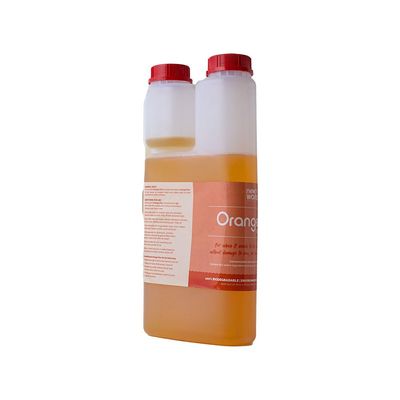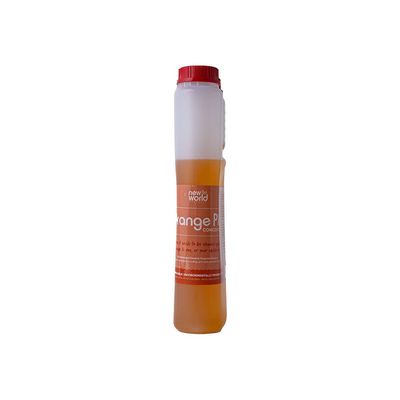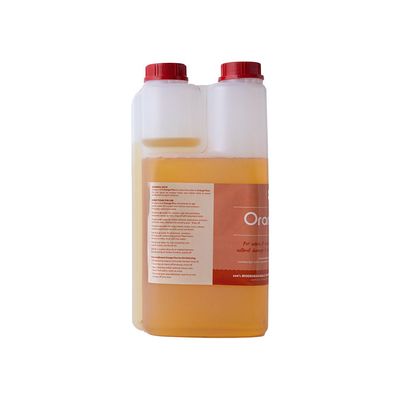 Orange Plus 1-5 litre
New World Products
$65.00
Concentrated general purpose cleaner 65% active ingredient including 30% cold-pressed Orange Essential Oil. NB This is a natural product and at present the oranges are very pale so the product is also very pale. This does not reduce its effectiveness.
The Orange Oil (d-Limonene) has a HUGE variation in colour and smell.
100% Biodegradable, non toxic, non caustic, non abrasive, environmentally friendly. An outstanding emulsifier & stain remover. This pale liquid with citrus zest adds pleasure to any cleaning job. This product is a real delight to use because it lifts your mood.
Orange Plus can be useful for the following occupations:
Auto electrical
Butchery
Clubs, bars
Engineering
Farming
Marine
Panel Beaters
Plumbers
Directions for use:
1-150 parts water, for crystal clear mirrors & windows. If streaky add more water.
1-30 water, carpets, rugs & upholstery. Saturate, leave 15 mins, mop off with absorbent cloth.
1-30 water, shower boxes. Spray daily (no rinsing) and you'll seldom have to do more.
1-20 water, motor vehicles, bathrooms, kitchens, tiles, fishing & camping gear, leave 10 minutes and wipe off.
1-10 water,( brilliant for mag wheels), boats, moss and mildew, toilet bowls, (leave 15 minutes, scrub and flush).
1- 4 water, silverware & jewellery (not glued). Use a toothbrush to assist cleaning.
1- 4 water, unblocks greasy drains, (leave 20 mins, flush out with hot water).
1- 2 water, removes rust, loosens nuts, lubricates hinges, padlocks, bolts, spray warm ovens & barbecues and scrape off fat etc when cold.
1- 2 parts olive oil or beeswax, great for furniture polish.
Undiluted for the following:
An outstanding paintbrush cleaner when using oil-based paints. Use again and again. Rinse under water tap. Better and cheaper than turps.
Degreasing engines and under bonnet, hose off.
Cleaning oil off driveways, hose off.
Spot cleaning, soiled collars, food, wine, fruit, blood stains, wash as usual.
Chewing gum and adhesives, soak 5 minutes, scrape off and rinse.
Removes scuff marks off bumpers and boats, hose off.
Tyre walls, blacken by wiping on, leave on.
Warning:
When diluting with water, always add Orange Plus to water (not water to Orange Plus)
Do not use on glued or costume jewellery.
Do not leave strong concentrate on painted surfaces or rubber
Do not use on fan belts or rubber engine hoses.
Coulourfast:
Is your rug or other item COLOURFAST?
We suggest you check an unseen part of the item to see whether it is colourfast. Sometimes a spilt liquid can cause a dye to run and it can be impossible to reverse the process.
SKU: OrangePlus1