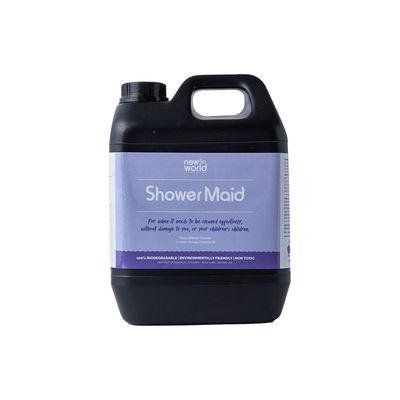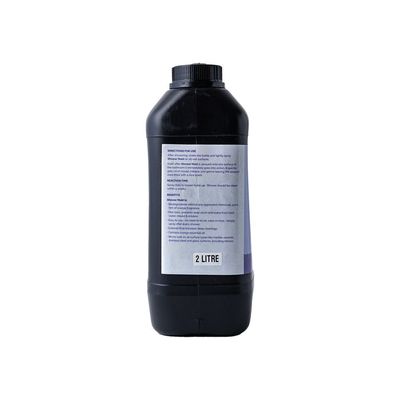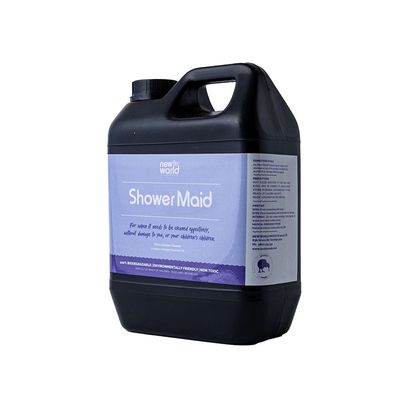 Shower Maid 2 - 5 litres
New World Products
$99.00
Shower Maid is a concentrated general purpose bathroom cleaner. A citrus cleaner/degreaser made from the peel of the orange. It is an emulsifier containing no chemicals, petroleum distillates or detergents. It is also 100% environmentally friendly, biodegradable and non-toxic.
NB. This is a natural product and at present the oranges are very pale so the product is also very pale. This does not reduce its effectiveness.
The Orange Oil (d-Limonene) has a HUGE variation in colour and smell. It can handle the toughest of jobs in and around the home.

Just spray shower once a day and "no more scrubbing".

DIRECTIONS FOR USE:
Start with a clean shower
Immediately after showering lightly spray Shower Maid on all wet surfaces and your shower will remain sparkling clean and fresh.
If streaks appear, rinse off and apply less. Each 2 litres should last up to 10 weeks. Spray daily to loosen build up and your shower will be clean within 4 weeks. If some deposits remain, wipe away with a soft cloth while showering. Always use caution when entering the shower as the floor may be slippery.
SKU: ShowerMaid5